U.S. seizes North Korean cargo ship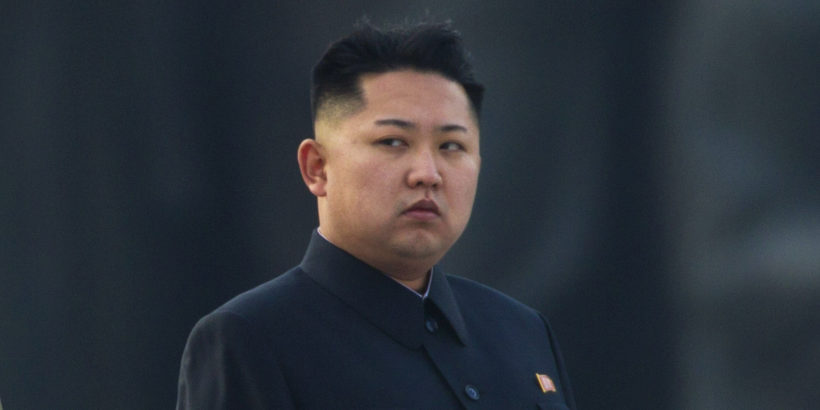 The United States on Thursday seized a North Korean cargo ship accused of making illicit shipments of coal, the U.S. Department of Justice said.
U.S. officials took control of the North Korean ship Wise Honest after determining it was in violation of U.N. sanctions. The vessel initially was detained in Indonesia in 2018.
U.N. sanctions Resolution 2371, adopted in August 2017, bans all North Korean exports of coal, iron, lead and seafood.
Assistant Attorney General for National Security John Demers[warned]: "North Korea, and the companies that help it evade U.S. and U.N. sanctions, should know that we will use all tools at our disposal — including a civil forfeiture action such as this one, or criminal charges — to enforce the sanctions enacted by the U.S. and the global community."
The Justice Department uses civil forfeiture actions when it seeks to confiscate properties belonging to illicit traders like drug traffickers. The United States can confiscate the ship because payments for the Wise Honest's maintenance were made through U.S. banks, the Trump administration said.
Songi Trading Corporation, a subordinate of the Korean People's Army, used "unwitting U.S. financial institutions" while paying $750,000 for improvements to the Wise Honest — a breach of a longstanding federal law prohibiting U.S. banks from providing service to North Korean parties, officials said.
The North Korean vessel Wise Honest set sail toward Indonesia after loading about $3 million worth of coal from North Korean Nampo Port in March 2018. Indonesia detained the ship the next month when it entered the country's territorial waters without turning on its identification transponder or obtaining clearance from its port of destination, a U.N. Security Council report said in March.
The vessel was sailing under Sierra Leonean and North Korean flags, with registrations from both countries. The ship captain, Kim Chung Son of North Korea, was charged with using a false flag and with violating Indonesian law.
But Indonesia released the North Korea coal aboard the ship, an action that is in violation of sanctions, Voice of America reported. In 2017, the Security Council passed resolutions banning North Korea from exporting coal, one of its most valuable export commodities, and conducting ship-to-ship transfers of goods.
According to VOA, the Wise Honest was carrying $3 million of coal in March 2018, after loading up at Nampo Port in North Korea.
Sometime in 2018 or 2019, an Indonesian court approved the sale of the seized coal, and granted an Indonesian national, Eko Setyamoko, the right to sell the commodity.
North Korea continues to evade sanctions through smuggling and other means of channeling goods across its border.
Sanctions were placed on Pyongyang for past missile and nuclear provocations, as well as violating United Nations Non-proliferation Treaty.
Image Source: https://www.studentnewsdaily.com/wp-content/uploads/2019/05/jongun-820x410.jpg" class="img
Article Source: https://www.studentnewsdaily.com/daily-news-article/u-s-seizes-north-korean-cargo-ship/
Vocabulary:
1. illicit / adjective : not legally permitted or authorized; unlicensed; unlawful.
2. determine / verb : to settle or decide (a dispute, question, etc.) by an authoritative or conclusive decision.
3. forfeiture / noun : something that is forfeited; fine; mulct.
4. confiscate / verb : to seize as forfeited to the public domain; appropriate, by way of penalty, for public use.
5. commodity / noun : an article of trade or commerce, especially a product as distinguished from a service.
Questions:
1. The first paragraph of a news article should answer the questions who, what, where and when. List the who, what, where and when of this news item. (NOTE: The remainder of a news article provides details on the why and/or how.)
2. Define sanctions, illicit and civil forfeiture as used in the article.
3. For what reason was North Korea's cargo ship's coal shipment illicit? Be specific.
4. What warning did Assistant AG John Demers give?
5. What legal authority does the U.S. have for seizing the North Korean cargo ship?