World war what??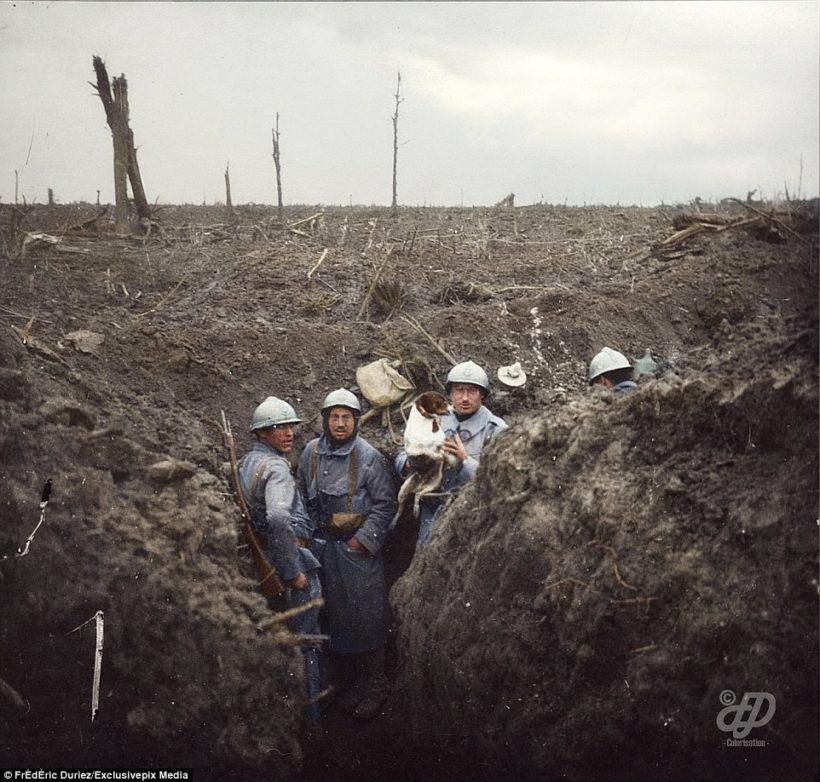 More than 60 world leaders, including US President Donald Trump and Russian counterpart Vladimir Putin, will travel to Paris [this month] for commemorations of the end of World War I a century ago, French officials said in October.
When announcing the trip in August, White House Press Secretary Sarah Sanders said, "The President's participation in this event will highlight the sacrifices that Americans have made, not only during World War I but also in the century since, in the name of liberty."
On November 10 — a day before the commemorations in Paris — French President Emmanuel Macron and German Chancellor Angela Merkel will also attend a ceremony near Compiegne, northern France, where the armistice ending the war was signed on November 11, 1918, Macron's office said.
Armistice Day marks the signing of an agreement between U.S. allies and Germany at 11 a.m. on November 11, 1918 in France. The agreement brought an end to four years of fighting in Europe.
More than 116,000 Americans and nearly 1.4 million French troops died in World War I.
The main ceremony on November 11 will take place at the Arc de Triomphe war monument in Paris at 11 a.m. — marking the time when guns finally fell silent after four years of trench warfare and general European slaughter.
Later in the day, guests will be invited to participate in a Peace Forum, to be opened by Merkel, an event which France wants to turn into an annual multilateral peace conference.
Earlier in November, Macron spent a week touring the country's WWI battlefields, including Verdun, scene of the longest-lasting battle which left at least 700,000 dead on both sides.
Only countries which "sent troops or workers to the European theaters of war" have been invited to the Paris ceremonies.
Article Source : https://www.studentnewsdaily.com/daily-news-article/world-1-world-war-what/
ImageSource: "https://www.studentnewsdaily.com/wp-content/uploads/2018/11/ww1-trench-820x782.jpg" class="img-thumbnail" alt="World #1 – World war what??
VOCABULARY WORDS
1.Counterpart/noun : a person or thing holding a position or performing a function that corresponds to that of another person or thing in another place.
2.Commemoration/noun : remembrance, typically expressed in a ceremony.
3.Participation /noun : the action of taking part in something.
4.Commemoration /noun : remembrance, typically expressed in a ceremony.
5.Armistice/ noun : an agreement made by opposing sides in a war to stop fighting for a certain time; a truce.
6.Trench /noun : a long, narrow ditch.
7.Warfare /noun : engagement in or the activities involved in war or conflict.
QUESTIONS
1. For FRANCE, give the following information:
capital

location/the countries that share its borders

the religious breakdown of the population

the type of government

the chief of state (and head of government if different) If monarch or dictator, since what date has he/she ruled? – include name of heir apparent for monarch

the population
2. a) list the who, what, where and when of the news item
b) What is Armistice Day?
c) How many American soldiers died in WW1?
d) How did France determine which world leaders would be invited to the 100 year commemoration of the end of WW1?